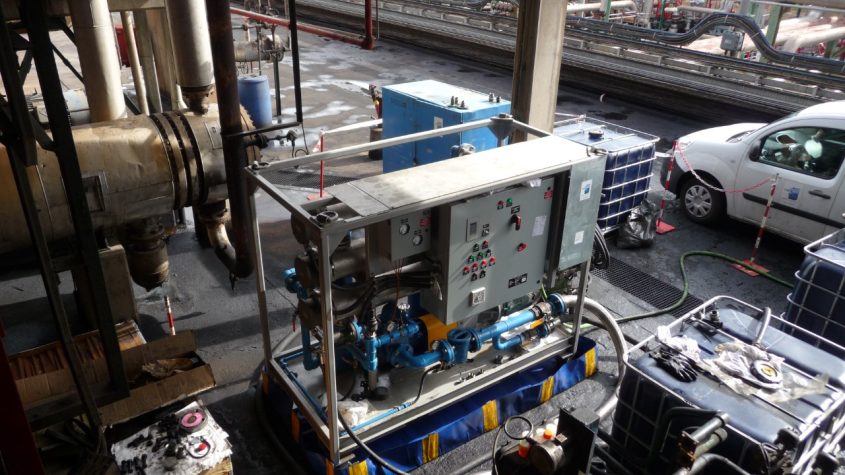 In last months, our Company in Spain, Sicelub Ibérico, has performed several high velocity flushing services in different rotating equipment in a very important Refinery in Spain. Historically, we haven't performed services in that Refinery because logistic conditions that increased our cost. During 2022, we put actions in place to improve these conditions and being more competitive. We have hired high qualified technician there and optimized our freight costs.
We have performed services in centrifugal compressor, air compressor and reciprocating compressor.
Centrifugal Compressor in Lubricants Plant. The system had high cleanliness and particles, we started with ISO Codeo f 22/21/17 and just in 26 hours of Flushing we were able to get ISO 16/14/11.
Air Compressor in Auxiliary Services Plant. This system was in a maintenance tournaround and a flushing was performed. We used Re > 000 and performed the cleaning just in 12 hours, decreasing the ISO Code from 23/22/16 down to 16/15/12. We also performed Flushing in the coolers.
Reciprocating Compressor in Coker Unit. The system had problems related to metals, and during the Flushing we improved from 23/22/21 down to 15/13/9, in les of 24 hours, including cleaning of coolers.
Since we were present in the refinery, we were able to sampling critical equipment and provide good information to our customer for their predictive maintenance agenda.
Commercial Management was performed by José Julián Gómez, and Operative Job oversaw by Aitor García, with our field technicians Javier Villar and Stan Ursaki. Our administrative and EHS staff supported the team in the field.
We would like to say thanks to our customer and recognize the job of our team. You can see some pictures below!
https://sicelub.com/wp-content/uploads/2022/12/WhatsApp-Image-2022-12-07-at-07.47.02-5.jpeg
720
1280
Tongas
https://sicelub.com/wp-content/uploads/2020/08/silecub-lubritech-logo.png
Tongas
2022-12-07 11:06:57
2022-12-07 11:06:57
High Velocity Services in Spanish Refinery