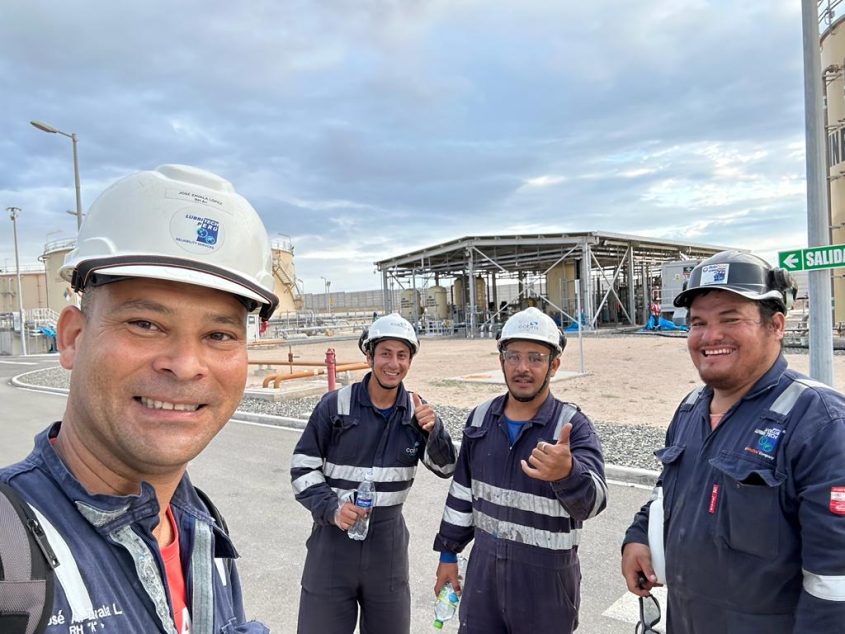 Our group continues performing several projects, given the high demand from our customers. During July, we would like to share with our community information of recent services in Lubritech Peru.
We got a contract for removing water and particles in a very important Refinery. We performed services in 4 Hydrogen Compressors reaching low water levels in 4 days, and ISO 4406 Codes in 3 days. We used filtration skids of 20 GPM, using filter elements of 34" with efficiency of 99.9 for particles of 3 microns. We also used a Thermojet H-4500 for removing water.
On the other hand, we got a contract in a Thermoelectrical Power Plant for performing a filtration in two Siemens turbines.
We were able to perform the jobs reaching the highest levels of safety and quality, reaching ISO Codes in 4 days per turbine.
You can know more of our solutions at https://sicelub.com/en/solutions-sicelub-lubritech-group/.
We would like to thank to our Customer and our team for their commitment. We share some pictures, and if you want to have additional information, please reach us at www.sicelub.com; send an email to info@sicelub.com; or write a WhatsApp message to +34 616 54 70 86.
https://sicelub.com/wp-content/uploads/2023/08/Todos.jpg
768
1024
Tongas
https://sicelub.com/wp-content/uploads/2020/08/silecub-lubritech-logo.png
Tongas
2023-08-07 08:00:21
2023-08-03 21:09:07
Recent Projects in Peru