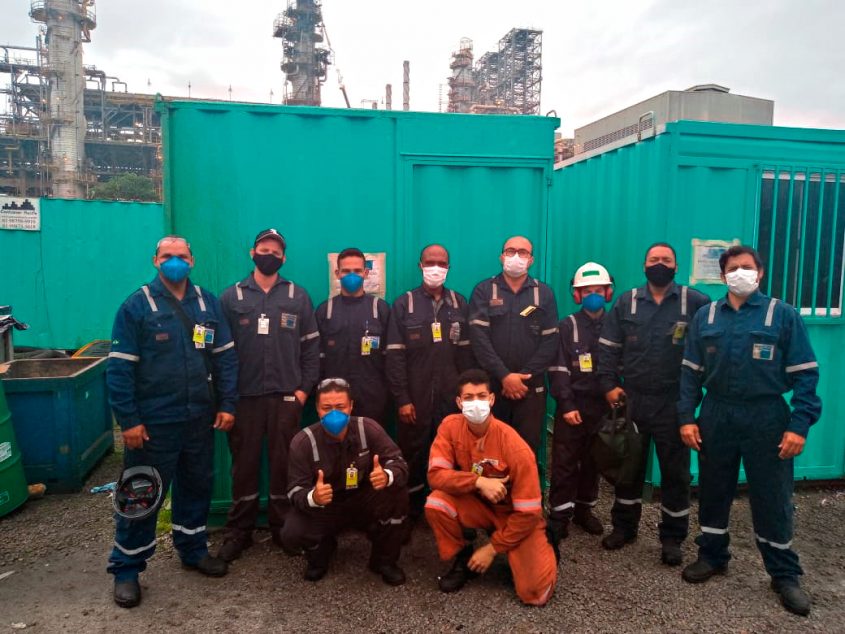 During past July and August, our team performed a great job of High Velocity Oil Flushing in 7 big equipment in a very important Refinery in Nord east of Brazil, during a Turnaround.
Due to the complexity and short available time, we worked in two fronts, using high flow pumps (flow from 1.900 up to 4.180 lts/min), to reach a turbulent flow in all lubricating and control systems.
We also performed the job in hydraulic systems. Because the small diameter of piping, we used a high-pressure pump (able to reach 200 bar); to provide a high flow.
All activities were performed in the available time, with Safety, Efficiency and Quality.
Our project lead there was Alexandre Adão, several technicians were involved in the operation (Alison Luiz, Anderson Morais, Djalma Alves, João Sousa, Leandro Araujo, Rodrigo Cardoso, Rogerio Araujo, Willians Mendes e Ilmar Macedo). Our Project Engineer (Rafael Castro) and Operation Coordinator (Valdinei Silva) were also working in the Project. All the team worked following our covid-19 protocol.
Lubritech do Brasil wants to say thanks all for commitment and dedication to the project.
/
by Tongas
https://sicelub.com/wp-content/uploads/2021/11/EQUIPE-FLUSHING.jpg
780
1040
Tongas
https://sicelub.com/wp-content/uploads/2020/08/silecub-lubritech-logo.png
Tongas
2021-11-03 13:14:08
2021-11-03 13:14:08
High Velocity Oil Flushing Service during Turnaround in a Brazilian Refinery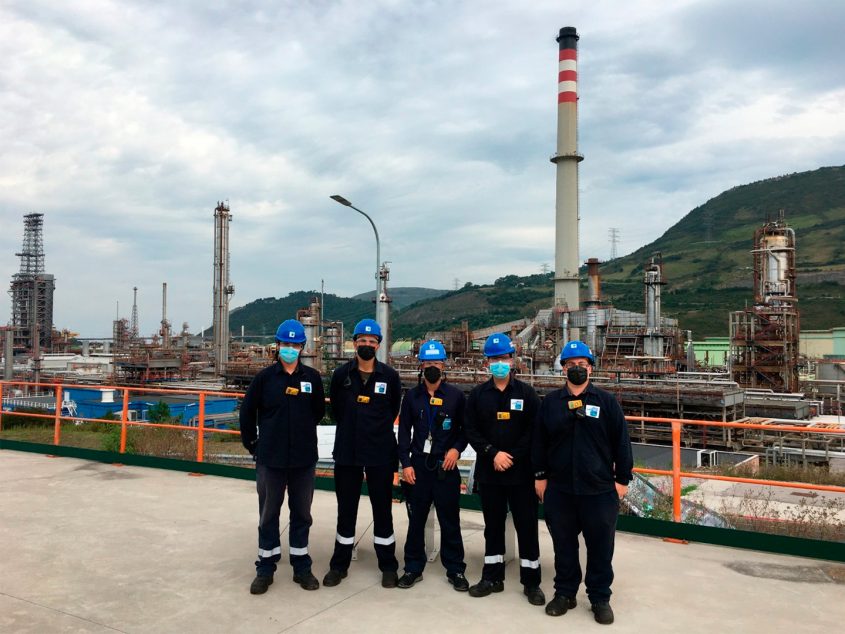 In this new, we want to recognize our field team. They perform every day their job in different refineries and chemical plants in Spain and Latin America. Our long term lubrication contracts (https://sicelub.com/en/solutions-sicelub-lubritech-group/#tab-id-4-active) provide peace on mind to our customers.
On these contracts, our company is responsible for all preventive and corrective actions, but, most important, we also detect and implement different kind of improvements (technology, process, training) to increase reliability and availability for rotating equipment, through best practices in lubrication.
We have more than 500,000 hours of background in the field in the last 20 years in different plants. This background helps us to detect and solve problems quickly, since we have found that similar problems occur in similar plants, even in different refineries.
Below, you can see photos of our people in Argentina, Brazil, Peru and Spain.
/
by Tongas
https://sicelub.com/wp-content/uploads/2021/10/005.jpg
1080
1440
Tongas
https://sicelub.com/wp-content/uploads/2020/08/silecub-lubritech-logo.png
Tongas
2021-10-21 19:44:05
2021-10-21 19:44:05
"PADELI" Long term lubrication contracts