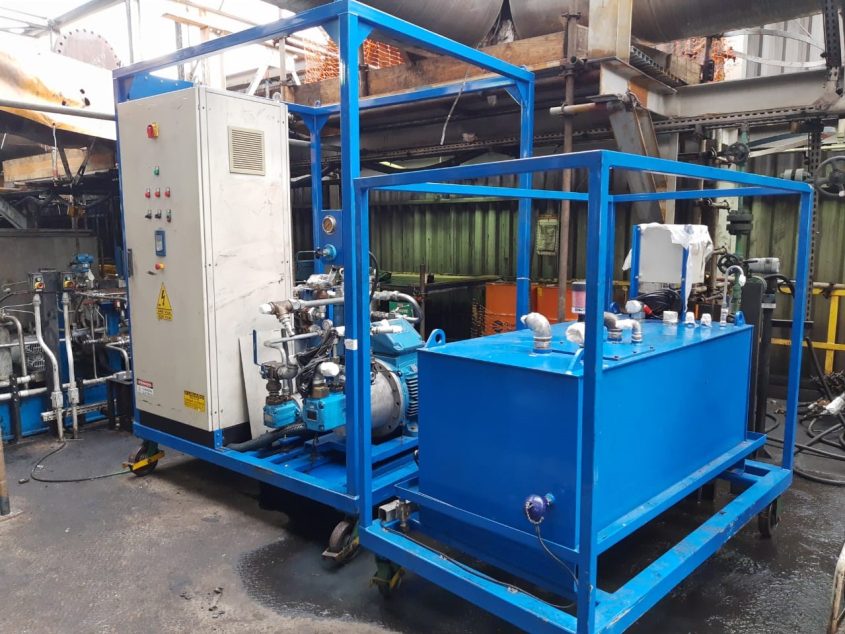 Sicelub Iberico has completed a Service in a Turnaround in a very important Refinery in Spain. We have performed several High-Speed Flushing Services in Lubricating Systems and specially in a large hydraulic system. According to ASTM and OEM's recommendations, it is important to achieve a high flow, and having in mind that piping is low diameter and large length, we need an equipment of high pressure (above 50 Bar) to perform the flushing!
All the services were performed in high Safety, Environmental and Quality based on Best Practices and Normative. OEM of hydraulic system was also performing maintenance Service in the Plant and recognizing that Sicelub has background and equipment for this kind of intervention in hydraulic systems.
We share two pictures. You can see a high-pressure skid for flushing in hydraulic systems and our conventional high-flow skid for flushing in lubricating systems.
We appreciate the help of all our involved collaborators during this project! If you want to know more about our Flushing services, you can get more information in https://sicelub.com/en/solutions-sicelub-lubritech-group/#tab-id-3-active or send an email to info@sicelub.com
/
by Tongas
https://sicelub.com/wp-content/uploads/2022/06/FOTO-F.jpg
960
1280
Tongas
https://sicelub.com/wp-content/uploads/2020/08/silecub-lubritech-logo.png
Tongas
2022-06-30 14:08:04
2022-06-30 14:08:04
High Speed Oil Flushing during Turnaround in Spain. Hydraulic System.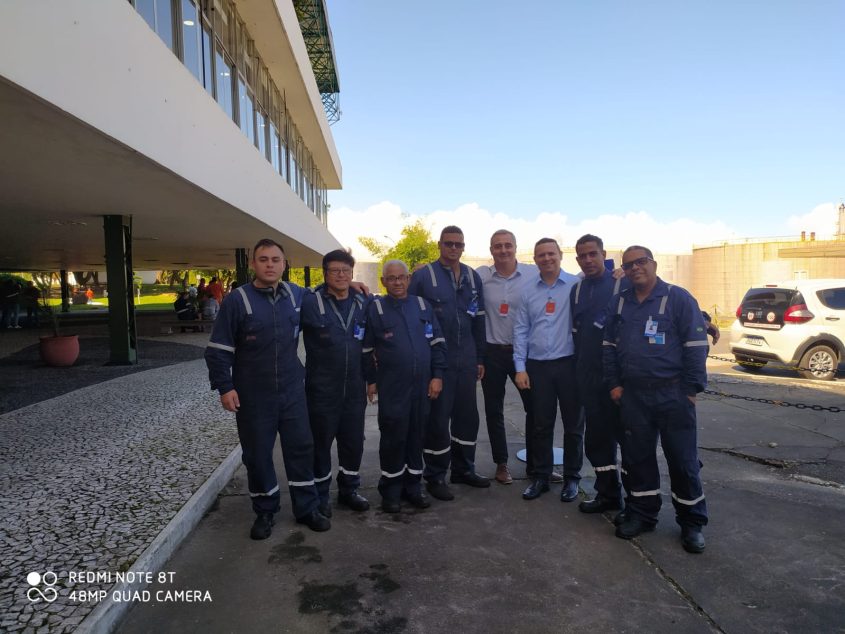 After the pandemic, where most of our travels were put on hold, we are back! As part of our strategy to get more flushing services in Turnaround Stage, we always try to mix our technicians and get a better support! This time was in Brazil. We were requested to perform 3 High Speed Oil Flushing Services in a Refinery in North of Brazil, and we were performing another big turnaround in a South Chemical Plant in same Country, so, we had to mobilize our "International Team".
With the support of two technicians from Lubritech Argentina, and another two from Lubritech Peru, we were able to perform this job in an excellent way. Customer was really impressed with our capability of put a strong team there for performing the service, and we are opening new doors for the future on this customer.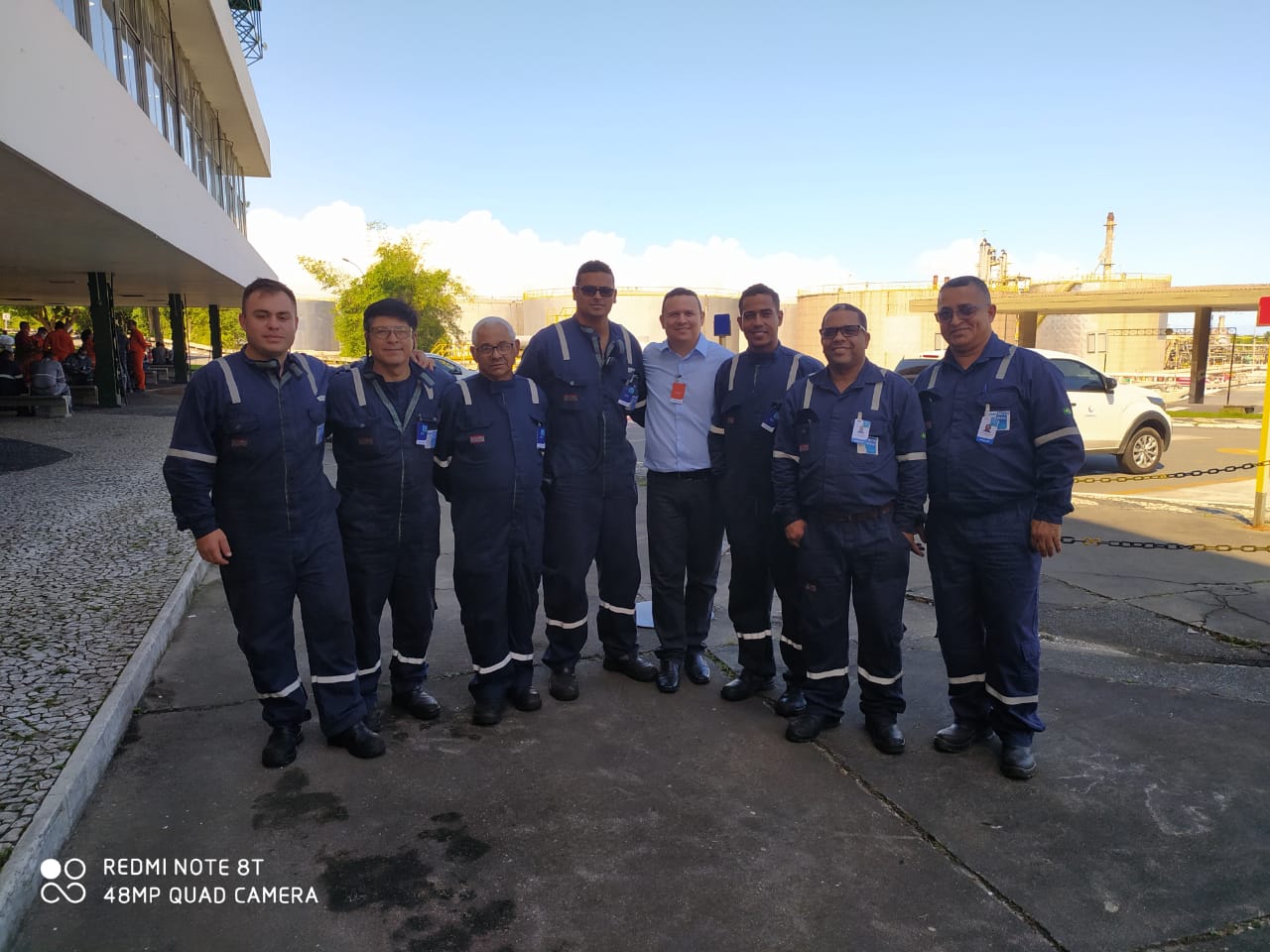 In the attached pictures you can see our Team, with technicians from Brazil, Argentina, Peru, and Venezuela during a lunch all together with our commercial and operational team in Brazil, and the visit of General Manager of Subsidiaries as well. A great support from Argentina and Peru to our partners in Brazil. A big job of different Staff in those countries for making this possible.
Different cultures, but same commitment with Safety, Quality, and Customer Satisfaction. In Sicelub, we are proud of our team!
/
by Tongas
https://sicelub.com/wp-content/uploads/2022/06/International-Team.jpeg
1200
1600
Tongas
https://sicelub.com/wp-content/uploads/2020/08/silecub-lubritech-logo.png
Tongas
2022-06-23 23:15:09
2022-06-23 23:15:09
International Team working together in Sicelub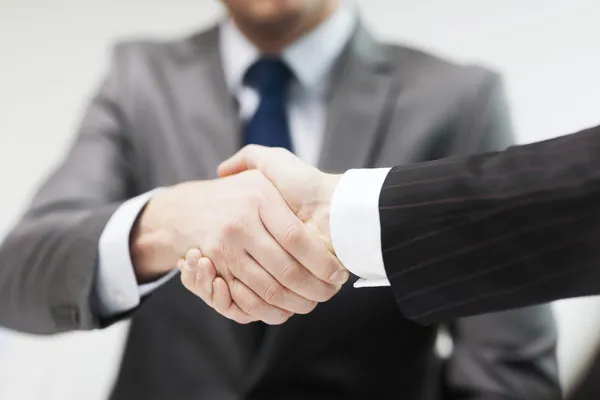 Recently, General Manager of Sicelub Lubritech Group did a visit to some countries in Europe. After the pandemic, we have been able to travel more frequently for having presential meetings with customers and our team. On this travel we asked to our customers for feedback of our services and prepare strategic planning for next years.
We were in some customers in Refineries, Chemical Plants, EPC's and we realized that maintenance activity and investment are increasing, with focus on improving reliability and availability of rotating equipment.
We introduced the new versions of Thermojet Oil Purifiers which are able to remove varnish, water, particles and gasses from oil in different applications.
Internal meetings were realized to review our plans on Safety, Quality, Environmental, Human Resources and Administration.
We have opened new vacancies for Technical Area. We are looking for Technicians with background in Lubrication, and Oil Mist Installation. If you want to apply, please, send your CV to info@sicelub.com.
We hope to keep the same frequency of travels to every Country where we operate, since this action add a lot of value to our customers and to our Company.
/
by Tongas
https://sicelub.com/wp-content/uploads/2022/06/depositphotos_50170235-stock-photo-two-businessmen-shaking-hands-in.webp
400
600
Tongas
https://sicelub.com/wp-content/uploads/2020/08/silecub-lubritech-logo.png
Tongas
2022-06-15 14:45:10
2022-06-15 14:45:10
Europe meetings