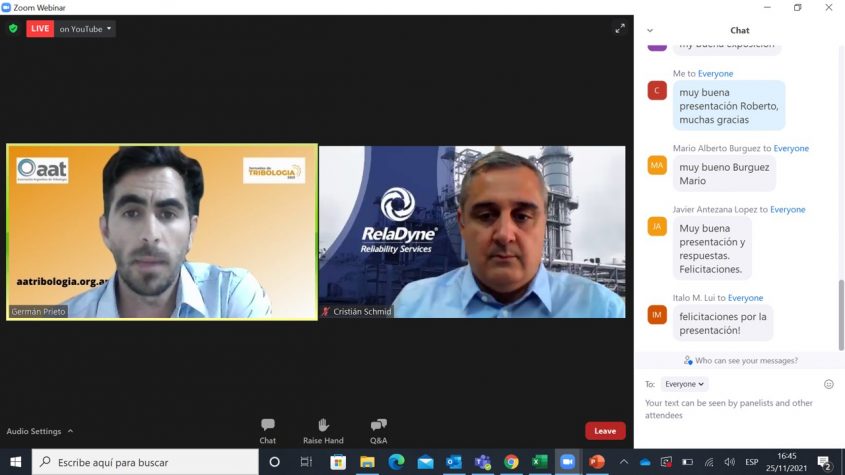 During the last week of November, Sicelub Lubritech Group participated in training on tribology and lubrication engineering.
In Peru, Mr. Roberto Romero arranged a technical training of more than 20 hours about best practices in lubrication in Refineries. We had more than 30 attendants, all of them engineers of refineries. We covered very interesting topics, including Oil Analysis Programs, best practices in contamination control, oil mist lubrication for centrifugal pumps and high velocity oil flushing procedures for commissioning or turnaround. The dynamic of the training was very nice, a lot of questions, answers, and comments. Main objective of the training was to share the importance of lubrication in Maintenance Program in Refineries. We shared case studies from Sicelub Lubritech Group in the last 20 years in Refineries of Latin America.
In Argentina, Mr. Cristian Schmid performed a presentation about "Oil lubricant film in journal bearings calculation. Practical application" during the 2021 Tribology Days arranged by the Argentinian Tribology Association. On this work, we showed the lubrication theory, some equations, but also a practical application in journal bearing of a reciprocating compressor.
From Sicelub Lubritech Group, we will continue sharing best practices on industrial lubrication and our knowledge for helping our customers to increase reliability and availability.
/
by Tongas
https://sicelub.com/wp-content/uploads/2021/12/Cristian-1.jpg
720
1280
Tongas
https://sicelub.com/wp-content/uploads/2020/08/silecub-lubritech-logo.png
Tongas
2021-12-09 13:16:09
2021-12-09 13:16:09
Training Grupo Sicelub Lubritech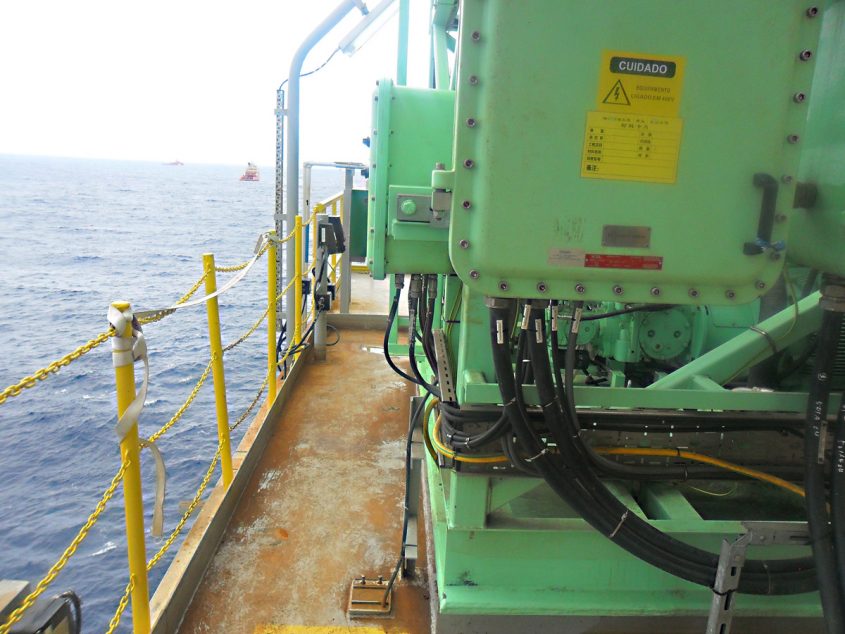 One month ago, we performed an important oil reclamation in a platform FPSO in "Bacia do Campos" in Brazil.
During this job, our technical team was on board for purifying 1.200 liters of lubricant, to reach the cleanliness requested by OEM in the lowest time, to guarantee a safe commissioning and start up, after a maintenance.
We used high filtration skids, and Thermojet Oil Purifier, to reach NAS 5 cleanliness and 100 of water content.
We also brought with as portable analysis equipment, to determine NAS code and water content during our service. We were able to finalize the service 2 days before than the due date, in a safe way and with high quality standards. Our customer was able to anticipate tests and startup of the equipment.
Lubritech do Brasil thanks to our "on board" technicians Marcos Santos e Ilmar Macedo, and all the Operation and Administrative team for their support during this job!
/
by Tongas
https://sicelub.com/wp-content/uploads/2021/11/3.jpg
900
1200
Tongas
https://sicelub.com/wp-content/uploads/2020/08/silecub-lubritech-logo.png
Tongas
2021-11-09 18:33:30
2021-11-09 18:35:23
Oil reclamation for Lubricating system in rotating equipment in FPSO in Brazil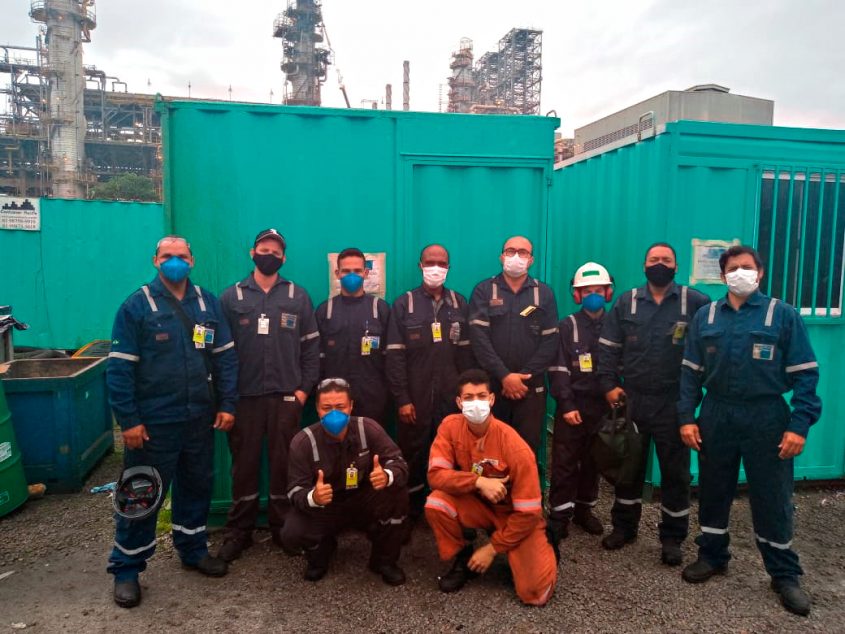 During past July and August, our team performed a great job of High Velocity Oil Flushing in 7 big equipment in a very important Refinery in Nord east of Brazil, during a Turnaround.
Due to the complexity and short available time, we worked in two fronts, using high flow pumps (flow from 1.900 up to 4.180 lts/min), to reach a turbulent flow in all lubricating and control systems.
We also performed the job in hydraulic systems. Because the small diameter of piping, we used a high-pressure pump (able to reach 200 bar); to provide a high flow.
All activities were performed in the available time, with Safety, Efficiency and Quality.
Our project lead there was Alexandre Adão, several technicians were involved in the operation (Alison Luiz, Anderson Morais, Djalma Alves, João Sousa, Leandro Araujo, Rodrigo Cardoso, Rogerio Araujo, Willians Mendes e Ilmar Macedo). Our Project Engineer (Rafael Castro) and Operation Coordinator (Valdinei Silva) were also working in the Project. All the team worked following our covid-19 protocol.
Lubritech do Brasil wants to say thanks all for commitment and dedication to the project.
/
by Tongas
https://sicelub.com/wp-content/uploads/2021/11/EQUIPE-FLUSHING.jpg
780
1040
Tongas
https://sicelub.com/wp-content/uploads/2020/08/silecub-lubritech-logo.png
Tongas
2021-11-03 13:14:08
2021-11-03 13:14:08
High Velocity Oil Flushing Service during Turnaround in a Brazilian Refinery